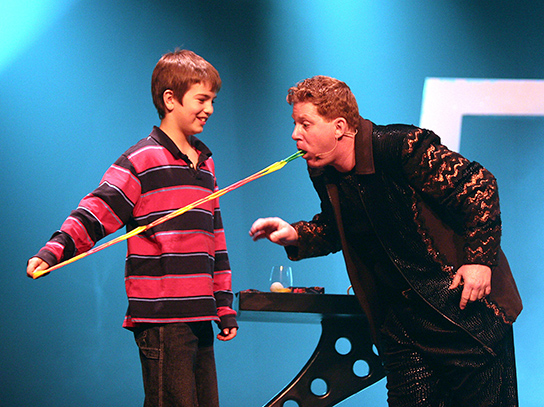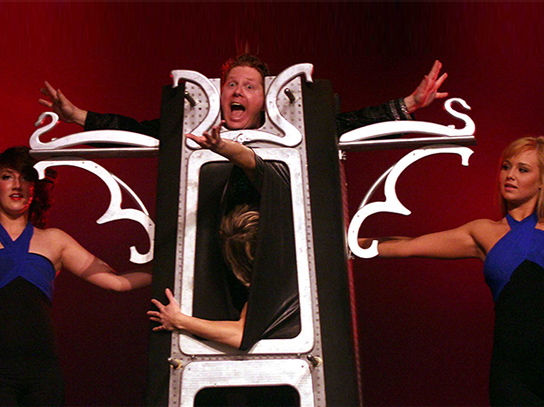 ~ Brian Glow ~
From a one man show to a one of the largest touring illusion concerts in North America, Brian Glow the "Master of Illusion and Fun" will create an unbelievable magical experience that is guaranteed to amaze!
Specializing in Festivals, Fairs and Casinos.
Brian Glow's concerts have toured to over 40 countries.
Customized productions and Themes for any size of audience.
Hysterical Comedy and ULTRA-CLEAN audience participation
Shows to fit any venue from Ballrooms to Arenas.
Customized shows for both indoor and outdoor venues
Brian Glow's hysterical one-man shows "Brian Glow…Live and Dangerous" and "MindBender" his Comedy Psychic Mind reading show, are intimate magical comedy productions, which utilize audience members throughout the show and can be upgraded to a small or very large illusion concert to fit any budget.
His premier illusion concerts "Glow… In The Dark" and "Smoke and Mirrors" are amongst the largest touring magical illusion concerts in the World, today. His cast and crew provide a glittering backdrop to Brian's latest illusions. Incredible Illusions, daring escapes with impossible odds, dancers floating in air, assistants being cut into pieces with lasers, people appearing and disappearing in explosions – combine this with exciting dance numbers filled with buoyant choreography, special effects, dazzling lights and vibrant costumes and sets to create a glittering stunning world class Las Vegas styled show.