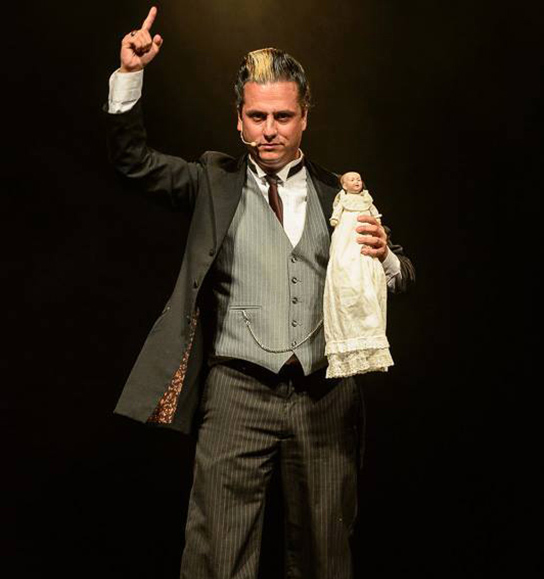 ~ Mysterion The Mind Reader ~
Taking your five senses and blending them into a sixth.
Mysterion The Mind Reader is recognized as one of the worlds leading mentalist's and psychological entertainers. The lovable "bad guy of mentalism" he has been a revolutionary in Canadian entertainment well over the past decade. This mind master has appeared on stages coast to coast, around the globe from Tokyo to NYC and on major networks like Discovery, Showcase, Global and History. Mysterion is currently in development on his own TV series and produces another in Ontario and NY state.
Mysterion's show is a fun filled mental program of the impossible. Imagine having your mind read, witnessing the supernatural happen when metal melts with thought, Seeing first hand your guests transformed into thought readers and guessing each others ideas. Mysterion always makes your guests the stars of the show, interacting with them and making everyone most welcome to be a part of the fun. It's an unforgettable action packed hour that has been a regular show at major theme parks like Canada's Wonderland and huge media events annually.
Suitable to all event sizes, Mysterion has performed for crowds as large as 100 thousand and small as 2.
Skeptics are most welcome, he in fact invites them.