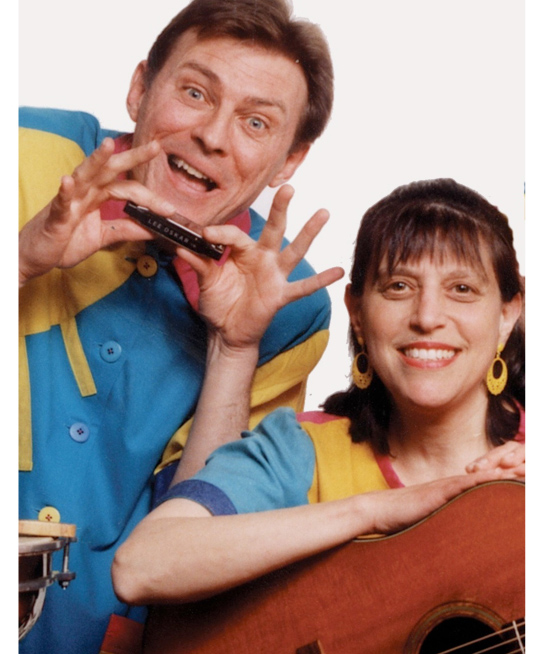 ~ Razzmatazz for Kids ~
Razzmatazz for Kids will get you hugging someone you love, clucking like a chicken, bumping up and down on a bus, singing, hopping, dancing, clapping your hands, or performing on stage with them. This husband and wife musical duo of Thomas Cormier and Sandy Greenberg were invited to perform for the First Ladies of the United States and Canada at the National Library in Ottawa, and have performed with Symphony Nova Scotia. They have won "Children's Recording of the Year" at the East Coast Music Awards, and have appeared on the stages of many folk and children's festivals, as well as at hundreds of elementary schools. They have performed at numerous events for families with young children in Canada and the United States for almost 20 years.
Razzmatazz for Kids performs three types of shows: their fun, interactive, English show of children's music for festivals and special events; their educational, multicultural concert for elementary schools, with songs in English, French and Hebrew; and their all-French show for francophone and French Immersion audiences.