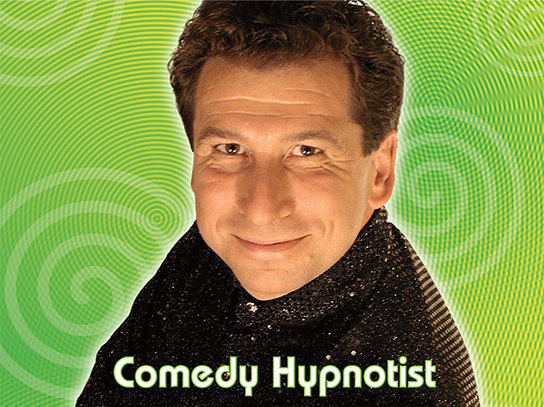 ~ The Incredible Boris ~
Hypnotist The Incredible BORIS appears in upwards of 300 live performances a year internationally and is a regular fixture at corporate events in Canada and the USA.
The show is unique, musical, inspirational and interactive. Boris brings out people's hidden talents and puts a hilarious twist to what we consider reality. Boris brings unprecedented stage experience and carefully crafted routines to make the participants shine.
The stage name, Incredible Boris, describes the sentiment of every performance literally – a positive attitude and constant state of mind. Boris delivers a message of limitless possibilities as part of a hilarious performance.
Boris is a regular guest expert on Maury, helping people with unusual fears and phobias and has also appeared on Montel, Howie Mandel Show, The Vegas Show, Comics! and at Just for Laughs Comedy Festival.
Boris received two Global Leader Awards and named 2012 Entertainer of the Year by Canadian Special Events. In 2010 he was nominated for a Canadian Comedy Award. In 2011, Boris has entertained the troops in Afghanistan.
The passion with which Boris takes the stage is engaging and contagious, while the show's impact is unforgettable.